All professionals at First Care PC maintain the highest levels of accreditation and pursue ongoing education to stay abreast of the latest trends in the medical field. Read on to learn more about our staff's experience and training.
MANSUKHLAL R. RAMOLIA, MD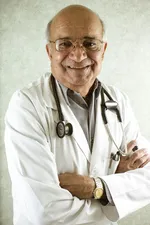 Dr. Ramolia was born in Jam-Jodhpur, India. He attended M.P. Shah Medical College in Jamnagar, India where he received his Doctor of Medicine degree. His internship was done at M. P. Shah Medical Hospital in 1972-1973 and he was a Pharmacy Junior lecturer at MP Shah Medical College in 1973-1974.
Dr. Ramolia was a House Physician at Youvelle Hospital, Cambridge Massachusetts. His Residency in General Practice took place at Obici Hospital and CHKD-MCV and was completed in 1979. Shortly after his residency Dr. Ramolia went into Private Practice in Chesapeake, VA and was the sole provider where he developed long lasting relationships with generations of patients. In 1995 First Care PC was formed where he began practicing in a group setting.
---
LISA HILLS, NP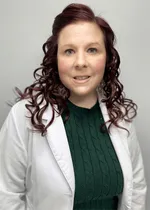 Lisa Hills is a Family Nurse Practitioner. Lisa joined the practice in 2015, after graduating from Walden University with a Master of Science in Nursing, Family Nurse Practitioner. She holds a Bachelor of Science in Psychology from Old Dominion University, as well as an Associate Degree of Nursing from Medical Careers Institute. She is ANCC Board Certified, and belongs to the Virginia Council of Nurse Practitioners. Prior to joining our practice, she worked as a Registered Nurse with Bon Secours, and traveled to varying hospitals. She also has experience in Critical Care/ICU, Cardiac nursing, Chemotherapy and Oncology, as well as Medical-Surgical Nursing.
---
BERNICE FRANCIS, NP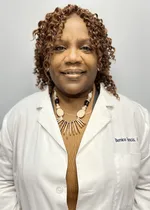 Ms. Bernice Francis received her Bachelor of Science degree from Hampton University and started her nursing career as a registered nurse in medical, surgical and cardiac specialty units at Sentara Norfolk General Hospital. She was also an adjunct professor at Norfolk State University for several years before earning a Master of Science degree with a role emphasis as a Family Nurse Practitioner from Hampton University in 1995. In her efforts to reduce health disparities among minorities, Ms. Francis volunteers to provide First Aid as well as promote health and wellness through education at health screenings and community events. In April 2004, she received the Excellence in Nursing Award from Hampton University School of Nursing. She also received Provider of the year award from the Portsmouth Community Health Center in 2005. She is a member of The American Academy of Nurse Practitioners and Chi Eta Phi Nursing Sorority. Her hobbies include reading and book club discussions, traveling, jet skiing, movie watching and the Arts.
---
LISA FETTERS, PA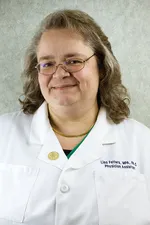 Lisa Fetters MPA, PA-C was born and raised in Hampton Roads. She graduated from Western Branch High School, married and raised two wonderful sons. She was actively involved in the community and ran a successful business for 10 years prior to pursuing her medical career. Lisa returned to school studying Biology and Chemistry at Tidewater Community College and Old Dominion University. She had the unique opportunity to work in Microbiology Research at Eastern Virginia Medical School as an undergraduate. Lisa received her Master of Physician Assistant from Eastern Virginia Medical School in 2013. She worked in Intensive Care prior to joining the First Care Family in 2014. License: Commonwealth of Virginia Board of Medicine. Certification: National Commission on Certification of Physician Assistants (NCCPA). Memberships: American Academy of Physician Assistants (AAPA), Virginia Academy of Physician Assistants (VAPA)
---
AMABELLE FLORENDO, NP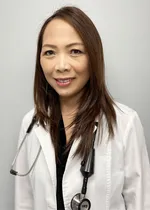 Amabelle Florendo is an Adult Gerontology Acute Care Nurse Practitioner. She graduated from Walden University in 2017. She worked as a hospitalist at Peninsula Regional Medical Center in Maryland until joining the Internal Medicine department at the Sentara Medical Group in Harrisonburg, VA. Her prior nursing experience included working in the ICU, Cardiology, Medical Surgical, and Home Health. She was part of the Medical Response Team, Sepsis Committee, Ambassador Leadership, and a Preceptor for new nurses. With all her medical experiences, she realized that many of the diseases could have been prevented in the primary care setting. Her goal is to be the patient's advocate of their health to prevent hospitalizations and to prevent worsening of chronic diseases. She believes that providing quality and continuity of care are the most essential part of her role.
She is ANCC Board Certified. She is a member of the American Nurses Association, Virginia Nurses Association, American College Cardiology - Virginia Chapter, American Association of Critical Care Nurses, and Society of Critical Care Medicine.
She loves traveling, hiking, and camping with her family. She has three children and they have been her inspiration. She continues to support private organizations that provide medical and dental outreach missions, food pantry campaigns, and leadership trainings in the Philippines.
---
SARA DEATHERAGE, NP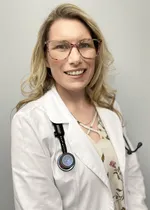 Sara Deatherage is a licensed Family Nurse Practitioner born and raised in Southern California. She graduated from California Baptist University (CBU) in 2010 with a Bachelor of Science in Nursing. She worked as a pediatric nurse. In 2016 she received her Master of Science in Nursing from CBU. She was licensed in 2017 and started at a Community Health Center in Hawaii. She worked closely with the homeless and community outreach resources where she specialized in mental health, pain management and addiction medicine. Sara is married and a mother to five children, four boys and one girl. She enjoys playing games with her family, taking long drives, visiting quaint little towns, watching the NHL, and taking long naps.
---
Continuing their Legacy...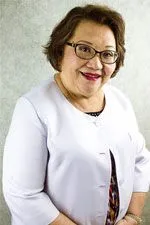 Dr. Rise Faith Espina Dajao
Retired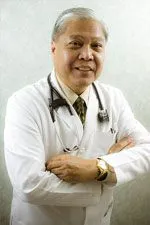 Dr. Rogaciano Dajao
Retired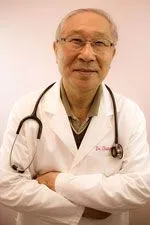 Dr. Chung U. Chung
Retired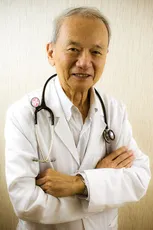 Dr. Kuo
Retired